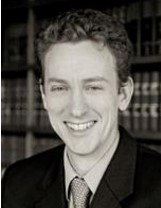 Not long ago, we all marked Yom Hashoah, the day of remembrance and commemoration of those Jews lost to us in the Holocaust. As always, I met the occasion with mixed emotions, feeling both personally connected through my family's story of escape from Germany, and yet also separated from any direct experience. I always end the day of remembrance feeling a mess of emotions, none of which seem quite right, like my thoughts and prayers are all near misses. I am mindful of honoring the memories of those lost and also carrying out the "never again" covenant in the future.
This year, by a happenstance of scheduling, I marked another significant event just the day before Yom Hashoah, an event which added a whole new layer to my experience of remembrance. On April 7, 2021, I formally received my German citizenship at the German Consulate in Atlanta, becoming a dual US-German citizen.
I started the journey to become a dual citizen about four years ago. My reasons at the time were a mix of the historical and the practical. I was interested in learning more about citizenship as a means of reparations, as many Germans see it; I was also drawn to the potential convenience of a German passport while traveling in the EU and the opportunities it might provide my children (who are also now dual US-German citizens). I believe that the return of citizenship is a meaningful form of reparation, but I think that belief may be unique to my generation. My father has no interest in having his citizenship returned to him; the idea appears to make no sense to him, though he may not be revealing all of his feelings about it. I have the impression that he feels that the Germany of his youth was gone, and had been replaced by a different country of the same name.
The German consulate officer I met in Atlanta was interested in knowing how I felt about my new German citizenship, and her interest sparked my own reexamination, which continues. I think I am honoring my ancestors by regaining something that they lost. I also believe that I am in a small way supporting a future Germany where "never again" is more than a simple refrain. We give ourselves definition by our social, political, and religious affiliations, and these groups are defined by the individuals who make them up, the whole being more than the sum of the parts. I joined Germany as one of its citizens to participate as just one individual in a larger reconciliation, which I hope will encompass a whole society.
Tikkun Gottschalk,
CBHT President
Sat, May 8 2021
26 Iyar 5781
Current & Previous Messages
Sat, May 8 2021 26 Iyar 5781