President's Message
President's Message June/July 2020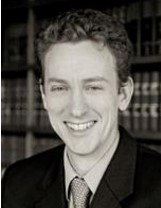 It seems obvious that these last few months will be very memorable, and the topic for many stories of family and community hardship, resilience, and perhaps even joy. I've been thinking about the stories I might tell of these pandemic times to others in the future, and about the stories told to me about historic times, like my own father's stories of immigrating to the US from Germany in 1939. Since the stories we hear from others help us tell our own stories, I thought I'd share a story from my father's early life in the US during the last few years of WWII. I believe this story illustrates the self-reflection and perspective that I hope to have myself when I tell my own stories:
"In the early 1940s, we had a 'kvutzah' affiliated with Hashomer Hatzair. We aimed to go to Palestine together, to live in a kibbutz. We dared to do things at the age of 16, 17 and 18 that, in later years, I could never have imagined my own children doing. We hitchhiked all over the eastern part of the United States – to New York, Chicago, Montreal, New Hampshire and elsewhere. We ran a rustic summer camp, Shomria, for children only a few years younger than ourselves, first in Massachusetts, and then New Hampshire. At camp we built and lived on wooden platforms placed under second-hand army tents. The camp had almost no plumbing, so we washed ourselves in the lake. Camp Shomria, in Henniker, New Hampshire, was a place of dreams. It was a 175-year-old dairy farm with a house, silo, and barn. We had no electricity, only a rickety old generator that worked spasmodically. The telephone was an old, hand-cranked instrument on a phone line shared with 17 other patrons. I remember that we would listen to each other's conversations, waiting to get a free line. We had to hand-crank the instrument in order to alert the operator who would then connect us, after a brief, friendly chit-chat."
"When I initially joined Hashomer Hatzair, in the spring of 1943, at the age of 14, I only had a general idea of what was happening in Europe at the time. In the 'movement' I was made aware of the revolt of the Warsaw Ghetto. I learned about Tosia Altmann and Mordechai Anilewitz, leaders of the ghetto uprising. They became our legendary heroes; they had been members of Polish Hashomer Hatzair, who were only 18 or 20 years old. We read letters and diaries coming out of Europe. We idolized the partisans; indeed, we decided to call our group, Partisanim, the partisans, seeking to thus identify with our distant heroes. I now realize the way we were youthful idealists, proud, and somewhat arrogant dreamers. Hashomer Hatzair was patterned after other romantic youth movements of the early 20th century, such as the Wandervoegel in Weimar Germany, the early American Boy Scouts, the Young Communist League in the Soviet Union, and also the Hitler Youth. Our ideal was to create a more perfect society in a kibbutz where there was no private property, men and women were equal, we lived and worked close to nature, and our children were educated to live in joy and sharing in a new Jewish homeland. We were entirely sure of our cause and of ourselves. Never again in life did I have such certainty. Today, I am inclined to be more critical of what we thought and what we did."
My father's reflection on his experience as a young kibbutznik shows how perceptions of historical times can shift and mellow over years. I cannot help but wonder how we will view these pandemic times years from now. For myself, I hope to retain in my own stories of these times, the bits of newness and wonder that have softened the anxiety, the newly discovered neighboring woods, the seemingly endless spring, the best kitchen garden ever. I wish the same for you.
Tikkun Gottschalk,
CBHT President
Mon, April 19 2021
7 Iyar 5781
Current & Previous Messages
Mon, April 19 2021 7 Iyar 5781