President's Message
President's Message - August, 2020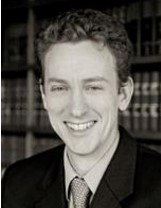 Our house in North Asheville has a great craftsman style front porch facing south and a bit east, looking out towards the hill between us and the Grove Park Inn. Our one minor complaint until recently was that we didn't have quite enough of a landscaping screen between the porch and the road. So, when we all went on lock down in March, at our house we also embarked on a front yard improvement project. The major addition was a bench with an arbor near the sidewalk. Instead of facing the bench in towards the yard, we built the seat facing the road in the hope and expectation that our neighbors would use it. We have since started to call it "Jerry's Bench" because our neighbor Jerry frequently takes a break at it on his climb up our street, which is close to a twenty percent incline. As the summer has progressed, flowering vines have climbed up the sides and it has become a nice vegetation screen between our porch seat and the road. It looks vaguely like a bus stop shelter, though we have yet to attract a bus.
I bet you have heard, as I have, of other quarantine projects. I believe our Rabbi mentioned someone giving out free flower bouquets in a neighborhood in North Asheville. I have also observed a proliferation in sidewalk libraries offering free books (though it seems that 50% of the books in the libraries are by Tom Clancy). In early April, I walked by a newly-opened restaurant in downtown Asheville giving away hundreds of box lunches over many days.
There have not been many feel good stories in the news lately, but the "good" news seems to me to always have one or two people at the heart of it making the best of a hard situation by serving their extended family, neighbors or immediate community in some small or large way. Often, it is someone with a particular talent, sharing that talent in a new or creative way to support and stay connected to their community.
So, I want to ask you: What have you been up to the last few months that you were not doing last summer that has helped you stay connected to your family, neighborhood or community? Please email me a description of your project, or an anecdote of a new connection you made through a new experience you had because of social distancing rules, or because of the extra time you may have had staying home. If you've just been thinking about a quarantine project, but are uncertain how to get it going, tell me your ideas on how you might get it going. I can't promise I will know how to help, but maybe just writing it down will create the momentum needed to move to the next step. Maybe think of it as the mid-summer version of the question, "Why is this night different from all others?" I very much want to hear your story of your good news from this summer, if you are willing to share. Send me an email, write me a letter; whichever you choose, I look forward to reading it.
Tikkun Gottschalk,
CBHT President
Mon, April 19 2021
7 Iyar 5781
Current & Previous Messages
Mon, April 19 2021 7 Iyar 5781