President's Message
President's Message - October 2020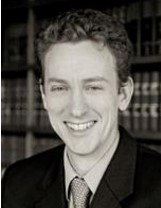 It's easy to list all of the things that have gotten harder because of the pandemic. Meetings, errands, home maintenance, and yes, religious observances, have all become so much more complex to plan now. In the yearly cycle of Temple activities, in a normal year we have an easy planning tool: "What did we do last time?" Well, the plans we have on our shelves are of limited use these days. So many events have to be planned anew, reimagined for these quarantined times, and are so much harder to pull off even when we have a good plan. There are silver linings though, some things that have become easier or more pleasant in the pandemic. Working from home (in the basement "office") is far easier now than it ever was. The normalizing of working from home has been an unexpected boon to those who can do it. Though I am keenly aware of the people whose work does not allow this.
As the staff and lay leadership at the Temple have made plans for each special event as it comes near, it feels a bit like the "just in time" inventory system large retailers use. It's getting done, but not always with a lot of time to spare. Our Jewish calendar is propelling us forward through the festivals and holy days this year, however confident we feel about the plans we have made. I hope you are as proud as I am of what we have been able to accomplish at the Temple despite our Covid limitations.
Our staff, volunteers and families have persevered in making (and remaking) plans for all of the special days over the summer and into the fall that we have marked together. Their dedication is apparent in the production quality of the streaming services, though that same quality tends to hide the hours and hours of work behind the scenes. Even simple events take a great deal of planning. Our staff and volunteers' willingness to put all this extra effort in is a testament to the vibrancy of our temple community.
It's been especially hard on those families marking life cycle events, mitzvahs, graduations, marriages, deaths, and births, among other important uncommon occasions. Life cycle events happen on their own schedule, whether we plan for them or not, and marking them with meaningful Jewish observance right now is very challenging. So, I say kol hakavod to every person who has persevered in finding meaningful ways to mark important events despite the limitations imposed by Covid precautions. I am inspired by the dedication of all the people in our community who are so committed to community
observance of every occasion.
Tikkun Gottschalk,
CBHT President
Mon, April 19 2021
7 Iyar 5781
Current & Previous Messages
Mon, April 19 2021 7 Iyar 5781