President's Message
President's Message - December, 2020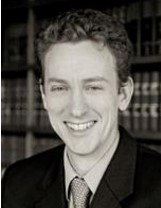 Dear Members,
WE DID IT!
We have met our membership support goals for this fiscal year. This would be a significant accomplishment in any normal year; it is so much more amazing in this year of upheaval and uncertainty. You have risen to the occasion, and I thank you so much for it.
To contextualize this achievement, you will remember that at the annual meeting in June we presented, and the membership approved, a budget which we called "aspirational." We used this term because we were still in the first weeks and months of the pandemic, and we knew that so many of our members could well be facing hardships which could impact their capacity to support the temple financially. Our message was hopeful – we knew that we would sustain the temple operations no matter what -- but we also shared our frank assessment that we could be entering into a period of financial austerity. The Board of Trustees had been discussing how we could navigate a ten percent or more drop-in membership support. We committed to doing our utmost to avoid significant budget cuts, and projected that we would know if cuts were necessary after the High Holy Days.
Our efforts paid off. You rose to the occasion, renewing and increasing, if you could, your financial support. This means so much to me, to the Board, and the staff, it really does. Because of your commitments, we will be able to meet our budget goals.
You should know that the work to ensure the financial health of the temple continues in earnest. To state the obvious, we are still in the midst of a storm; we have so far weathered it well, but it is not over. Even then, the cycle of soliciting fair share increases, general fundraising, capital campaigning, and membership renewals continues. Those of you who have been involved in this know firsthand that it never really stops. The Board, volunteers, and staff continue to work on these projects to sustain the temple, and I am so grateful to all of them for their efforts. But at the heart of this work is your recommitment to the temple, your willingness to heed the call when we need you the most. Thank you.
Tikkun Gottschalk,
CBHT President
Mon, April 19 2021
7 Iyar 5781
Current & Previous Messages
Mon, April 19 2021 7 Iyar 5781