President's Message
President's Message - January 2021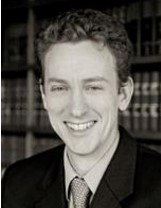 By now I expect many of you have been affected in some personal way by the pandemic. Maybe someone in your household, a close relative, or a colleague encountered the virus. I certainly hope not, but so many people have by now, it's hard to imagine that anyone in our community has been truly untouched.
My family experienced our own wave in July. Fortunately, it passed without any lasting effects, and we are pretty confident we recognized it soon enough not to spread it to anyone else. I hope and pray that you have not had anyone close to you suffer any lasting impact.
As president of the temple, the continued prevalence of the virus in our state and country is very much on my mind. I want to commend once again our staff for their commitment to keeping each other safe and showing leadership within our community by continuing their work while maintaining essential safety protocols. Perhaps less visible are all the volunteers and lay leaders who have really put their hearts and minds together to plan and carry out safe and meaningful events for us all to share Jewish culture and rituals together.
At present, the temple is planning on maintaining the "new normal," as we have been saying, with the building closed except for a very few and extremely limited exceptions. You may have noticed some improvements in recent weeks in services and other areas; I know Rabbi, staff, and many volunteers are always looking for ways to improve the presentation of services and to safely plan activities. You might notice these efforts in the music team singing together once again, and all the many uses for our temple parking lot.
Maybe this is obvious, but the plan is to continue in the new normal until at least June. With this in mind, Buffy has updated the calendar on the website to reflect virtual and social-distance events and meetings through June. I encourage you to visit the website calendar often, as the weekly emails will continue to announce events that are in the near future. Events are being planned well into the spring, but the emails generally will not have announcements for events that are many weeks away.
If you see any event you want to participate in, I ask you to please review the event logistics carefully and think through in advance how you can participate in a safe way. Even with all of the careful planning our staff and volunteers do, we need everyone to be aware, in each moment, of distancing themselves from others, maintaining good mask habits, and following the event logistics. I am very proud of all the successful events we have had, and know that you have all been very careful. It is hard to maintain this vigilance though, and I hope that we can all continue to help each other do so during our upcoming events. I think this is our present-day tzedakah and tzedek, combined into a shared compact to be just and caring with each other in these difficult times. I know that you all share these ideals, and together we will get through the next few months to emerge as an ever-stronger community
Tikkun Gottschalk,
CBHT President
Mon, April 19 2021
7 Iyar 5781
Current & Previous Messages
Mon, April 19 2021 7 Iyar 5781