Between You and Me
Between You and Me - September 2020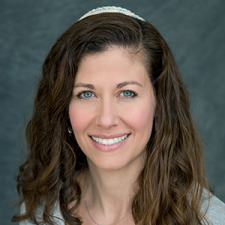 When nothing else in the world feels like it used to, these are things you can count on. And you can do them all from the safety of your own home.
GRATITUDE IS ONE THOUGHT AWAY: You can see your life in terms of what you don't have, wish for the "good ol' days," or you can find the blessings great and small in the new normal. Put a bird feeder out and watch the beautiful visitors that come to your home. Start saying a blessing before you eat and really think about all the people who helped bring that nourishment to you.
YOU HAVE GREAT POWER AND RESPONSIBILITY: There are big problems in the world that weigh heavily on your heart. You don't have to look far to see that things aren't as they should and could be. And you could spend hours each day reading the newspaper, getting more agitated and overwhelmed by the enormity of the challenges we face. You can also use that energy and that care in your heart to participate in making alternative facts on the ground. Practice one random act of kindness today. If you need ideas, our Caring Community can provide you with a way to make a difference to someone in our temple family.
REPAIR: There are many ways that you've fallen short in your life. Take this precious time to explore and address the ways you can change for the better. Call that family member from whom you are estranged. Write a letter of apology to someone you may have wronged. Work on forgiving the people who have wronged you. Forgiveness can take years. Explore whether you can soften your heart a little more towards the people who have disappointed or hurt you. Remember what theologian Lewis Smedes said: "To forgive is to set a prisoner free and discover the prisoner was you."
CONNECT: You may feel fatigued by all the zooming or google hangouts, so find other ways to stay in meaningful connection with others. It is vital to your mental health and the person you reach on the other end needs it, too. Good old-fashioned telephone calls are a welcome change and you can do them while walking your dogs in the neighborhood. I've enjoyed catching up with so many of you in just that way. Large zoom meetings might not be enjoyable, but Facetiming with a friend or another couple over wine and cheese can be a lovely time. Choose a person to include in your "pod" of safe people and have socially distant visits while the weather stays warm. Beware: if you go into these encounters thinking they are "virtual" connections instead of real ones, you might miss the real connecting that can happen.
WE ARE ALL IN THIS TOGETHER DOING THE BEST WE CAN: You can still find sanctuary and succor with your Temple. Tune in on Shabbat and the holidays. Let your heart stay open, take the leap because there is a community that is surrounding you and loving you. We were always in this together. We've always been doing the best we can. And now, more than ever, we need one another!
Mon, April 19 2021
7 Iyar 5781
Current & Previous Messages
Mon, April 19 2021 7 Iyar 5781