Between You and Me
Between You and Me - November, 2020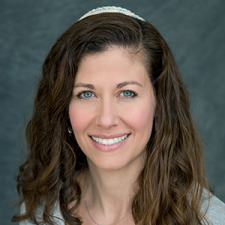 Like every other mile marker on the road of the pandemic, this Thanksgiving will likely not be typical either. November is generally a time we'd be busy making plans to visit with family, sit around our food-laden tables, and debrief what has been an extraordinary election cycle. [As I write this, I'm saying a prayer that nothing interferes with our ballots being counted, a clear decision of who the American people have chosen to lead will be apparent, and there will be a peaceful transition period leading to inauguration.]
This year, seeing our families in person may not be possible and, for those with difficult families of origin, choosing distance will make holiday time a little bit easier. Pandemic or no pandemic, holiday time or not, we all have to confront the task of navigating around hard relationships and difficult people. If I asked you to think of someone in your life with whom it is not easy, I imagine it wouldn't be long before someone came to mind: a co-worker who doesn't pull their weight, a neighbor who is inconsiderate, an acquaintance with strong opinions you don't share, a family member with whom you have painful history.
A teacher of mine once said about the most difficult of these relationships, "You may choose to put people out of your life, but you mustn't put them out of your heart." In other words, keeping ourselves safe from toxic people isn't achieved by refusing them physical entry into our lives. We must attend to the feelings we harbor for them in our hearts and make every effort to find our way to wish them-even from great distance-safety, happiness, health and peace.
Rebbe Nachman of Bratslav, the great grandson of the Baal Shem Tov, once noted that there were eleven spices in k'toret/spice offering in the Temple. If a priest left one of them out, his penalty was death. Every one of the eleven ingredients in the mixture was essential. Rebbe Nachman taught that this alludes to the fact that a true minyan is made when eleven and not ten individuals gather. Ten is the natural number that comprises a community. But according to Nachman, we are obligated to extend our notion of community farther by adding an eleventh person, specifically a difficult person, a person who is "other" in some way.
This teaching is both about our interpersonal relationships and also about who has been excluded in our society. Who has been left out because they are difficult or different? Who is the eleventh person heretofore not included in our minyan? In our social lives? In the circle of our collective care and concern?
If there is anything I know about Jewish life, it is this: there's no point at which our tradition says we've reached the finish line and we need to strive no more. With every breath, we are invited, called, commanded to stretch farther, do more, grow wiser, act with more clarity and with more love. Who is that eleventh person you need to include?
Wed, September 22 2021
16 Tishrei 5782
Current & Previous Messages
Wed, September 22 2021 16 Tishrei 5782