Between You and Me
Between You and Me - March 2021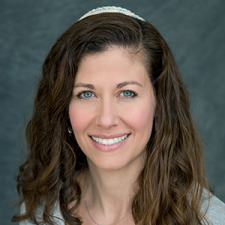 The 13th of this month will mark a year since the pandemic arrived at our doorsteps. Since then we've been shut in our homes, apart from beloved family and precious friendships, barred from the shelter of our sanctuary and the embrace of the many loving hearts that regularly filled it.
For a whole year we've been learning how to work differently, play differently, rest differently, relate differently, acquire differently, and consume differently. We've had to remake our lives, find new ways to get our needs met, take care of each other and ourselves. We made or bought masks, learned how to Zoom, shopped online instead of in stores, entertained outdoors. When winter came and with it spikes in the virus, many of those carefully curated coping strategies no longer made any sense and we had to remake ourselves yet again.
The one constant companion on this strange trip has been uncertainty. The pandemic has forced us to become friendly with not knowing how to stay safe and alive, or how to predict with any accuracy what might be coming next. And we have learned well that plans are hopes at best, not inevitabilities. As I write this, all eyes are on the race between the vaccines and the proliferation of variants of the virus. Behind that are questions about how we build a life around COVID when it becomes something we can live with and not die from.
Many spiritual traditions - including our own - are born when someone hears the call to leave behind everything they know to embark on the arduous journey into the unknown. Our people's story begins when Abraham heeded God's call to go forth from his home to a place that God would show him. Perhaps Abraham's remarkable faith propelled him to go. Then again, maybe it's something much simpler - his willingness to trade familiarity in order to satisfy his curiosity, to venture beyond the limits of his known experience. Perhaps Abraham understood that well-worn paths actually keep us trapped and stunted from becoming all we can.
In her book The Wisdom of Not Knowing, Estelle Frankel writes, "Questioning opens the doors of our imagination, enabling us to consider alternatives to the status quo. Unless one is capable of imagining another possible reality, one cannot free oneself from bondage." This month we will celebrate Pesach, our people's season of liberation. It is looking very likely that at our family Seders we will ask our questions around a Zoom table a second time. On the surface, it might appear that we are exactly where we were at this time last year. However, I believe - and I think you all know in your heart of hearts - that we have journeyed long and far from that land. We are now wilderness dwellers. Naturally, we pine for the good old days, as did our forbearers. This year, a far richer question than what we miss is how are we freer now? And what reality might still be possible for us? Just asking the questions waters the seeds of our liberation. A zissen, sweet Pesach to all.

Thu, August 18 2022
21 Av 5782
Current & Previous Messages
Thu, August 18 2022 21 Av 5782