Between You and Me
Between You and Me - April 2021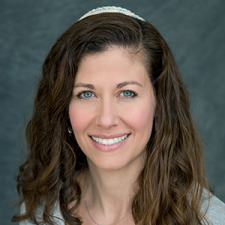 Albert Camus' novel The Plague describes a society in which a disease traps everyone in their homes. Even more deleterious than the plague itself is the social fallout Camus describes. People lose their ability to share their sorrows to the point of giving up communication with each other altogether. Neighbors stop trusting each other. No one can count on anyone else for help. Camus' fictional virus not only attacks the body, it infects the soul.
This is not so different from the penultimate plague wrought on Egypt. In contrast to the other Biblical plagues we will recount at our Seders, the ninth plague caused social and interpersonal damage. After all, the darkness cut people off from one another so that "no one saw his fellow or was able to get up from their place for three days" (Exodus 10:23). The Book of Exodus recounts that the Israelites had light in their homes. But in Psalm 107, a psalm that recounts the plagues, we learn that the Exodus delivered the people from slavery but also from "darkness." In this telling of the story, there is the suggestion that Israelites too suffered the effects of the ninth plague, but they emerged from the self-isolation and paralysis that it caused.
Three days of darkness doesn't seem like much for us who have lived in isolation from one another for over a year. Our present-day plague has robbed us from seeing our fellows, leaving home, feeling safe in the company of other human beings. As I write this, more and more of us are getting vaccinated, the surest route to this plague ending. But I have a sneaking suspicion that it will take a much longer time for us to metabolize the emotional toll of the darkness of isolation we've been enduring. Rashi, an eleventh century Torah commentator, taught that the ninth plague lasted not three days but six. For three days, people could not see each other. Three more days, they were powerless to rise up from their places. The same will be true for us. First will come the all-clear from public health officials, the announcement that it is safe again to return to work, school, or Temple. Whenever the official reprieve happens, another, more personal period of darkness might follow. There might be a second three days, as it were, where we may still be trapped by our own darkness, our anxieties and our newfound habits of self-isolation.
Our liberation is going to be tricky and there is still a journey ahead of us out of the darkness. Be a torchbearer. Extend to yourself and others extraordinary gentleness and kindness, the lovingkindness we'd extend to someone who endured trauma or trial. Reconnect and forgive people who, in their darkness and fear, locked you out. They were doing the best they could under very difficult circumstances. Understand that the world may look different now and believe that is good. We needed a new perspective. And in the spirit of Mr. Rogers, look to the people who are shining lights that the darkness inside of you might lift. Happy Pesach, season of our Liberation to you!
Thu, August 18 2022
21 Av 5782
Current & Previous Messages
Thu, August 18 2022 21 Av 5782