Between You and Me
Between You and Me - June/July 2021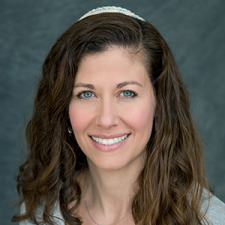 As I write this, violence is escalating in Israel. Gas, lumber, microchip shortages and inflation are pressing U.S. consumers. Vaccination rates are slowing here while COVID decimates India. The 2020 election results are still being debated, conspiracy theories propagated and those speaking truth to power are being censured. Mass shootings are part of our daily news diet; war and famine plague nations around the world. And the climate crisis marches on doing its silent damage. It is a challenge to turn away from these heartrending worries and just celebrate the reopening we've been starving for. When I begin to feel the weight of the world's troubles, I reread a piece by Clarissa Pinkola Estes that ultimately reminds me what we are doing together in the first place.
"…Please [do] not spend your spirit dry by bewailing these difficult times…the fact is that we were made for these times… For years, we have been learning, practicing, been in training for and just waiting to meet on this exact plain of engagement. I grew up on the Great Lakes and recognize a seaworthy vessel when I see one… In any dark time, there is a tendency to veer toward fainting over how much is wrong or unmended in the world. There is a tendency too to fall into being weakened by dwelling on what is outside your reach, by what cannot yet be. Do not focus there. That is spending the wind without raising the sails. We are needed, that is all we can know. Ours is not the task of fixing the entire world all at once, but of stretching out to mend the part of the world that is within our reach. We know that it does not take "everyone on Earth" to bring justice and peace, but only a small, determined group who will not give up during the first, second, or hundredth gale. One of the most calming and powerful actions you can do to intervene in a stormy world is to stand up and show your soul. To display the lantern of soul in shadowy times like these – to be fierce and to show mercy toward others, both, are acts of immense bravery and greatest necessity. There will always be times when you feel discouraged. I too have felt despair many times in my life, but I do not keep a chair for it; I will not entertain it. There can be no despair when you remember why you came to Earth, Who you serve, and Who sent you here. In that spirit, I hope you will write this on your wall: When a great ship is in harbor and moored, it is safe, there can be no doubt. But that is not what great ships are built for."
I look forward to seeing the lanterns of your souls again, my seaworthy friends. Together, let us strengthen each other to be unwilling to give up even on the hundredth gale, to act bravely together to heal this broken world. It is what we were built for.
Thu, August 18 2022
21 Av 5782
Current & Previous Messages
Thu, August 18 2022 21 Av 5782