Religious School News
SHABBAT –JUST DO IT!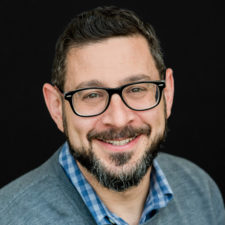 As COVID cases begin to swell throughout the state, we are aware of the challenges that lie ahead. We have seen what quarantine looks like and how it affects our lives, our learning, our sense of community and of course our bank accounts. For many of us, with unstable employment, we have had to make difficult choices. And, for some congregants that has meant a break from Religious School.
At the same time, Religious Education takes on new importance as it not only maintains the continuum of knowledge, but it also serves as the thread that sews us to our faith and our sense of community. The Jewish Joy that we strive for becomes compromised and attenuated. Understanding the importance and multidimensionality of our Religious Education makes it heart breaking when we see long-time students not returning return for financial reasons.
This year, after listening to Rabbi Meiri's thoughtful and moving sermon, a family from our congregation was inspired to do something:
We were moved by Rabbi's High Holiday sermon and wanted to find a way to help both the Temple and individual families. Understandably, some families, as well as the Temple, have experienced financial difficulties due to the pandemic. We learned that money would be appreciated to help families with religious school fees. So, we are very happy to be donating funds to help. Perhaps other families would like to contribute as well. Anonymous Donor
We are grateful for the love and kindness of our congregation and we are happy to report that we are able to support our congregational family during this trying time. If you are in need of support or desire to participate in our Scholarship Fund, please reach out to Buffy.
We are a family and as such we look for opportunities to Someach Noflim (support) one another during these unprecedented times.
Todah Rabah!
Seth Kellam,
Director of Religious Education & Sacred Music
Thu, December 3 2020
17 Kislev 5781
Thu, December 3 2020 17 Kislev 5781