Religious School News
SHABBAT –JUST DO IT!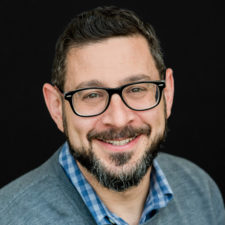 Every Sunday, during Kehila Tephila we begin with a series of songs that end with Psalm 133, Hinei Ma Tov. Hinei Ma Tov celebrates being together and ends with the Hebrew word Yachad, meaning unity!
On March 9th, 2020, unknowingly, we celebrated our last service in the sanctuary before going remote due to COVID-19. As we noshed on Ronna's famous Hamentashen, sounded our groggers and cheered on our Purim heroes, we couldn't even conceptualize what this past year would look and feel like.
Soon after we began our personal and communal journeys into what prayer and learning would consist of from our respective homes. Questions arose as to whether we would be able to feel that sense of Yachad on Shabbat and during our Religious School times.
There is much said about the importance of Jewish prayer and learning in a communal setting. We are taught that for many of our prayers and practices we require ten adults to be present for our Shechina or divine presence to join us. In the morning and afternoon services we even read our Tephila twice, once silently and once aloud so that those who were late or do not read would be considered and accounted for. Further evidence that much of Jewish prayer is designed for a congregation is that much of the language is expressed in the first-person plural, "us" instead of "I."
However, adapting the manner in which we worship, learn and connect with G-d has been forced to change before. As far back as the Galut, or Jewish diaspora, when the first Temple was destroyed and the Jews were exiled to Babylonia, we had lost our central prayer location. Developments ensued. Synagogues began to appear and prayer began to replace sacrifice. Important movements to what we recognize as Judaism developed. Clearly, a fundamental disposition of our people has been to persevere with creativity.
And that is what Congregation Beth HaTephila has done. With the support and dedication, congregants have lent their knowledge, love and support to bring prayer into our homes. While not physically together, we remain united through our modern technology. Religious School has adapted so that our students still learn from their teachers and one another. We continue to come together for our routine prayer services as well as special events and learning opportunities. And, while last March we had no idea how we would proceed, we had centuries of examples of perseverance built right into our Jewish DNA. We tapped into that tradition and showed up! And once again I feel so fortunate to be a part of a community that shows up like Congregation Beth HaTephila.
B'shalom,
Seth Kellam,
Director of Religious Education & Sacred Music

Wed, March 3 2021
19 Adar 5781
Wed, March 3 2021 19 Adar 5781