Religious School News
SHABBAT –JUST DO IT!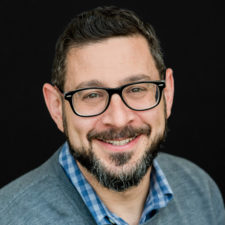 The path to B'nai Mitzvah is a long and curving one. While we assume preparation begins ten or so months prior to the big day, really the beginning of the process begins some years earlier. At Congregation Beth HaTephila we make efforts to identify the goal of B'nai Mitzvah as soon as we are able to decode our Hebrew words. Our curriculum is based on our Shabbat prayers and practices and we not only learn the text and melodies, but we also investigate our personal understanding of the liturgy. In class we investigate Jewish Holidays and customs as well as Torah portions and a broad scope of Prophets, from which our Haftarah comes. Along with Jewish values, these are the elements needed to more fully understand and appreciate the Bat/Bar Mitzvah experience.
About ten months before their Bat/Bar Mitzvah our students who have a handle on the basic Shabbat Keva, or fixed liturgy, begin to learn their Torah and Haftarah portions as well as the blessings that go along with them. Our students are asked to create a B'nai Mitzvah project that is geared towards Tikkun Olam (Repairing the World) and of course, with the guidance of Rabbi Meiri, they write a d'var.
This is a tremendous amount of work that precedes this one special day! However, at Beth HaTephila we have developed an important inclusive experience to help aid in the process, allow the students to explore inward and strengthen their sense of community. This past Shabbat our B'nai Mitzvah kids embarked on a unique experience led by their Rabbi. I had the honor of participating and I found myself invigorated by the ruach of our students.
This year we melded two classes of students as our previous class of Bat/Bar Mitzvah students didn't have their B'nai Mitzvah retreat due to COVID restrictions. And, even though we had students on both sides of the experience, the day went beautifully. Our students met early on Saturday morning at Bend of Ivy retreat center and began their work. I call it work despite the fact that it was a fun, multimedia day full of projects, song, nature and food, because we had much introspective work to be done. And it was taken seriously by our students.
Rabbi and I led them in activities that were built to allow our students to go deeper into understanding Judaism and understanding themselves. And, our students made great emotional, spiritual and social connections. I was very proud to be a part of such a chavrutah spirit.
When the day ended, our B'nai Mitzvah classes made evident their understanding of the values they share and their place in our amazing community.
When our B'nai Mitzvah season begins again in April, I encourage all CBHT members to attend (if COVID restrictions allow) or tune in to watch and celebrate our newest adults to the community.
B'shalom,
Seth Kellam,
Director of Religious Education & Sacred Music

Fri, December 8 2023
25 Kislev 5784
Fri, December 8 2023 25 Kislev 5784