Religious School News
Religious School News - May 2021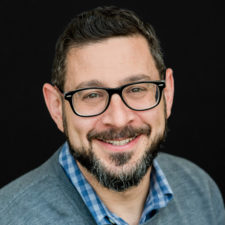 As our Religious School year comes to a close, there are so many people to recognize. When we embarked on the process of developing our remote schedule and teaching style, there were so many question marks in our minds. We wondered: If we build it, will they come? I am thrilled to say that our Religious School families came!
Every week, I was delighted by how many people prayed and sang with me during Kehila Tephila! (I can't wait to continue our celebration of prayers, in person, in the future!) Every week, I would review classroom attendance and feel the relief of seeing that students continued to come to class, despite the challenging circumstance, our students are the best! And, every week, I would marvel at the family members of our incredible students, who deserve a gigantic shout-out for their encouragement and support during this unusual school year.
Of course, our amazing teachers made the most of the situation as well! Without hesitation, they set out to do the best remote Judaic and Hebrew teaching possible. Creativity was the name of the game, and our teachers played on! I will forever be in awe of the enriching education and lovely spirit that our educators shared during this year. Over and over again, they went Me'al u'me--ever above and beyond!
I also want to take some time to recognize our incredible Madrichim! Made up of eighth through twelfth graders, this group did not rest on their laurels. During a year when they could have sat back and let the year just happen without them, they took their charge and did a fabulous job. Our Madrichim taught our children Hebrew reading and prayer skills, as well as a monthly enrichment activity. Our Madrichim exceeded expectations and made our community even stronger.
Sadly, seven of our Madrichim will be leaving us, as they are graduating from high school. Over the last many years, I have gotten to know Karleigh, Gabe, Justine, Isaak, Jonathan, Jordan and Asher very well. Over the years I have worked with, celebrated with and grieved with this group of exceptional human beings. When the challenges of this year became clear, I knew that we desperately needed strong leaders with vast life experiences. You can imagine my relief when I considered who our senior class was!
But as with every turn of the season, as we say hello to new exciting endeavors, we must say goodbye to people we love, trust and depend on to define our kehillah. The words "lech l'cha" come to mind. These words from Genesis 12:1 translate to "go, for you." And, that is what this Jew Crew needs and deserves to do. After years of serving us, it is time for them to leave us and go for their own pursuits and exploration. As our Mishkan Tefilah reminds us:
"Once or twice in a lifetime, a man or woman may choose a radical leaving, having heard Lech l'cha - Go forth. G-d disturbs us towards our destiny by hard events and by freedom's now urgent voice which explode and confirm who we are. We don't like leaving, but G-d loves becoming. Baruch atah, Adonai, habocheir b'amo Yisrael b'ahavah. Praised be you, Adonai, who chooses Your people Israel in Love."
Lastly, I must include in my thanks my incredible and inspiring behind-the-scenes crew! Thank you, Jana and Zi, for singing with me, dancing with me, keeping me focused, creating and managing a ton of Google Slides, and being my tech support. I love you!!!
B'shalom,
Seth Kellam,
Director of Religious Education & Sacred Music
Fri, December 3 2021
29 Kislev 5782
Fri, December 3 2021 29 Kislev 5782