Religious School News
Religious School News - November 2021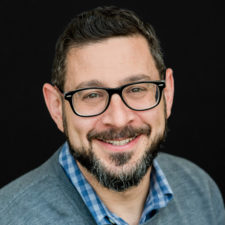 During our Erev Shabbat prayer services we are guided by establishing intention or Kavanah. We are told to remember the deeds of creation, celebrate our redemption and to guard our Sabbath. These instructions are given to us in Genesis and Exodus and continue to be revived every day. When we pray together, the internalization of these focal points is amplified through song, dance and ritual. When we are together, we "get there" more easily. Shabbat services also allow for grief and comfort by one's community.
Education, when done right has very similar impacts. In Judaism the act of studying with or alongside someone is called Chavrutah. Deeper than a typical friendship it is a sharing of creative and redemptive experiences while internalizing the words and commandments of Torah.
However, to anyone with the desire to learn and grow in the Jewish faith, one practice cannot exist without the other. Prayer cannot exist without some learning and learning cannot exist without the consumer being exposed to prayer. Perhaps this is why, while the pairing is so sympathetic, it can also be difficult to initiate.
I am thrilled to see our Religious School enrollment numbers soar beyond expectation! Last year I was similarly, super impressed with how many people decided to participate in our remote classrooms and online Shabbat services! However, the piece that is missing as we resume many of our pre-COVID activities is the fulfillment of our Chavrutah in the sanctuary for Shabbat.
It's a hard step, coming back to the temple for services, but for our young prayer learners, it is essential. Learning prayers out of context is not nearly as effective if we aren't experiencing prayer in its natural environment. So, watch a few services online. Get to know the tunes and the vibe. And then, come in. It's ok to feel a little out of place for a time or two. Your experience will change. And so will your connection to Judaisim.
B'shalom,
Seth Kellam,
Director of Religious Education & Sacred Music

Sun, October 2 2022
7 Tishrei 5783
Sun, October 2 2022 7 Tishrei 5783